The Last Minute Shopper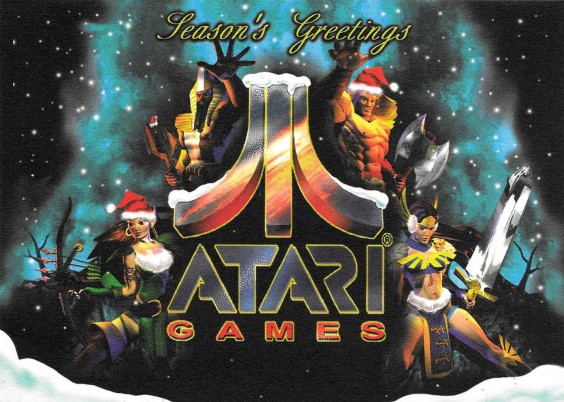 Missed Black Friday? Don't want to go near a store in December? If you use Amazon, an addon (Chrome, Firefox) will automatically connect to Amazon Smile, where you can select Digital Game Museum (or any other charity), and Amazon will send some Christmas cheer to the charity of your choice, too!
If you would like to share the spirit of cultural preservation this year, a donation can be made to the Digital Game Museum on behalf of your loved ones in any amount. Donations are tax deductible and go entirely to the preservation of games and artifacts. We are also happy to accept those bits of stock that complicate your tax returns – they go into our endowment fund to help plan long term.
But Amazon isn't your only option for gamer gifts. Dave reminds us that all the consoles offer credits for online downloads. They're a great way to make sure that special gamer in your life gets the games they want on the platform they care about. Just make sure you check which is their preferred platform, as PSN, Xbox Live, and Nintendo Store cards aren't compatible with each other! And then there's Steam.
If you're not store-phobic, you can pick up Steam cards in several denominations from local stores and online and they really make one of the best all-around gamer gifts, especially for die-hard PC gaming fans. With the Steam Holiday Sale on the horizon, most gamers are going to be looking to pad their Steam Wallets to absorb the windfall of heavily discounted titles that has become an annual Steam tradition.
If you didn't listen to Dave already, do yourself and your loved ones a favor and buy them Star Wars Battlefront (PS4, XBoxOne, PC). The game is available as a digital download so even if you can't find a physical copy in-store, it's possible to make sure they're living out their Jedi dreams!
PHOTO CREDIT: Atari Holiday Card, 1999. Gift of John Ray, 2014.029.151