The Evolution of the Console Controller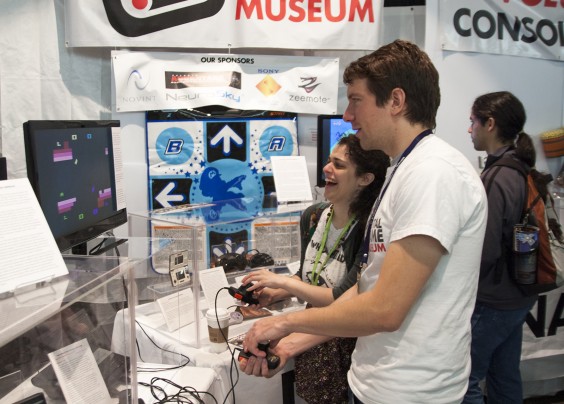 We've finally got our PAX Prime 2012 photos up! We saw lots of old friends at PAX and made some new ones. Our exhibit was The Evolution of the Console Controller. Check out the people photos and the online exhibit, which includes all the label text from PAX and photos of the controllers. We even got a great writeup in the Penny Arcade Blog! There was a lot we didn't know about controllers when we started and there's certainly still more to learn. Find the Virtual Boy controller text and read about the amazing Gunpei Yokoi – an almost forgotten figure who changed gaming, and controllers, dramatically. What's your favorite controller?
You may have noticed that our web site has a fresh new look, thanks to the diligent work by the DGM IT department. This will give us a lot more flexibility with getting things posted and updated. Well, that's the theory, anyway.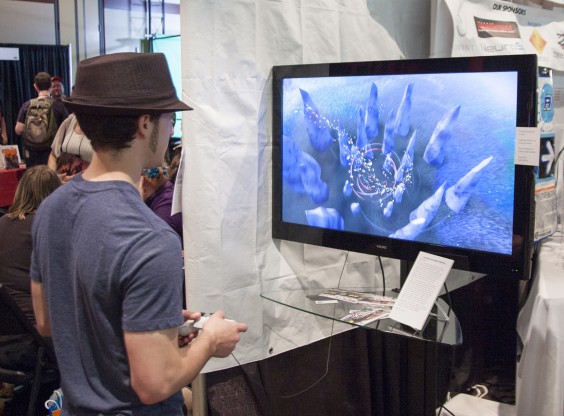 We hope to be expanding the exhibit to show at Maker Faire San Mateo 2013 with more rhythm controllers, so if you didn't get to PAX and live in the Bay area, put it on your calendar. We'll even have a Novint Falcon up and playable. Right now we're trying to decide on a theme for the next PAX Prime. Got any ideas? Did you miss out on tickets to PAX this year? That wouldn't have happened if you were a DGM volunteer! (That's a not-too-subtle hint, folks!)
We don't have any events scheduled in the near future. Right now we're gearing up for end of the year fundraising. Maker Faire, PAX, and all the costs of collections care – we have to pay for it. Chip in if you can. And if you want more tournaments and events like the Atari Party this summer, come volunteer. We need you! :)