Seeing Double?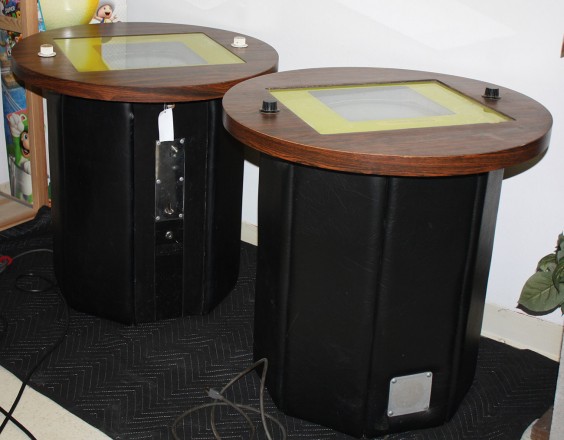 No, you're not seeing double – there are now two of them! And we've unraveled the mystery about who made them and why. Starting with a flyer for the unit that Dave found a while ago, Stanley Quan learned the origin of this previously mysterious arcade game. It was made by Atari on contract to National Entertainment Company. NEC placed the machines in bars and arcades around the area. After the bar and arcade owners saw the income stream that the Pong tables brought in, they were eager to buy the machines – at a substantial increase over what NEC had paid Atari. NEC incorporated in CA in 1974 and was "was suspended or forfeited by the Franchise Tax Board for failure to meet tax requirements." There's certainly more to the story, and we'll keep digging at it.
When this second machine turned up in a garage, June Ruiz found the article about ours on our web site and contacted us. We went to see it and documented it with photos. Of special interest were the Atari serial number plate and the NEC plates, both of which had been removed from ours. It wasn't working, and the Ruiz family was undecided about what to do with it. Months later, they decided to sell it and offered it to DGM at a very reasonable price. We rarely buy artifacts, but volunteer Justin Smith offered to contribute to the purchase, and Board member Carl Claunch stepped up to make up the difference.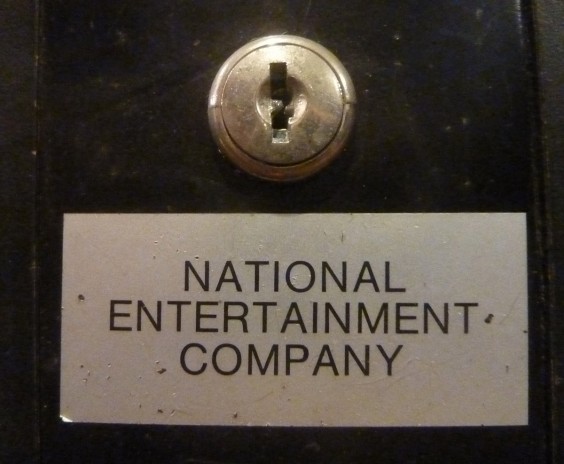 John Ruiz has written an account of what is known about the machine:
It was owned by Lloyd Ohelo for the past 30+ years. He was married to June Ohelo for 25 years and she remembers moving it 3 times. Nobody knows where he got it from, just that he had always had it but never plugged it in. It went from San Mateo to Tahoe to Carson City to San Jose to Boulder Creek.

For the past 25 years it was kept in a leaky garage in Boulder Creek. It was stored 12″ away from the leak but never got wet. When he died in November I took it from my mom, June Ohelo, hoping my kids could play with it. It didn't work so my wife started searching on what it was worth. She came across the Pong game on your web site. It was at this time we realized that we might have something nice.
It's very nice! It is presently with Al Alcorn having a logic chip replaced and generally being checked out. We will be designating one of our tabletop Pongs as a player, taking it to events and having it available for play at DGM. The other will be kept as a reference copy.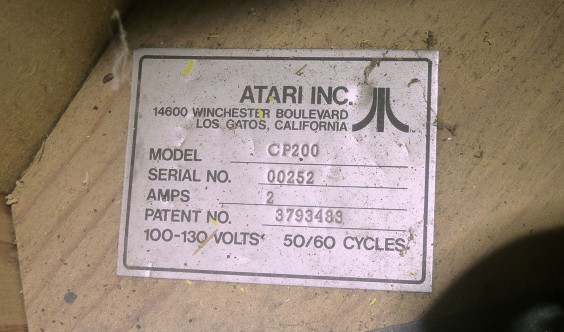 This is a great example of how our volunteers work together to understand gaming history. Thanks to the Ruiz family for helping us preserve this interesting sidelight to the history of Pong, and thanks to Al Alcorn for bringing them to life again.