Return of the Army Men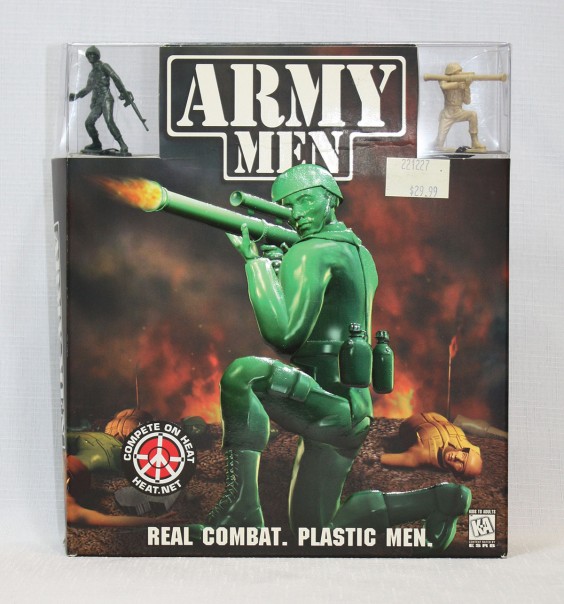 Released in 1998 by The 3DO Company, Army Men came packaged with two small plastic soldiers in the top of the box and said "REAL COMBAT. PLASTIC MEN." on the box front. The soldiers in the game were the classic toy soldiers of the 1960s. When shot, they broke into pieces of plastic instead of exploding in a shower of gore. The game spawned a long running series of mixed quality produced by a variety of companies after the demise of 3DO in 2003, but the first was much loved by real time strategy players.
If you're ready for some plastic soldier action today, developer Virtual Basement has released The Mean Greens: Plastic Warfare, where you can battle as a tiny plastic soldier in real-life sized environments. Unlike the drab desert of Army Men, the battlegrounds are life size household places. Take on the mission "Capture and Defend the Cookies" through a moving Christmas-themed toy train, scale a giant cheese grater in Kitchen Run, and use your flamethrower for a defrost offensive in the Freezer. This is a whimsical game with fun as the main component, certain to test your reflexes and make you smile. Just don't fall off the rubber duckies in the Bathtub!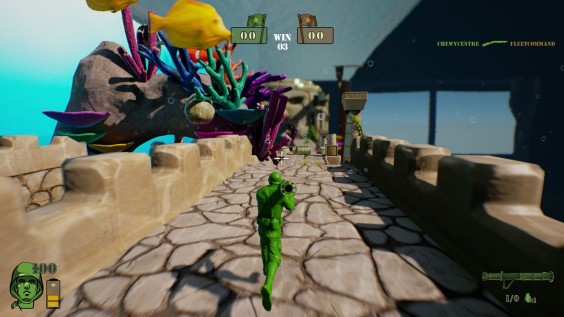 The green army men were also "alive" and active in Disney's Toy Story. You'll be happy to know that you can still buy large bags of green and tan plastic soldiers manufactured in the US from original molds. Tanks, Jeeps and artillery sold separately!
The Mean Greens: Plastic Warfare is available on Steam for Windows PC.
Army Men game – 2013.016.008 – Gift of Erik Klein