Hello, Mario? Are you there?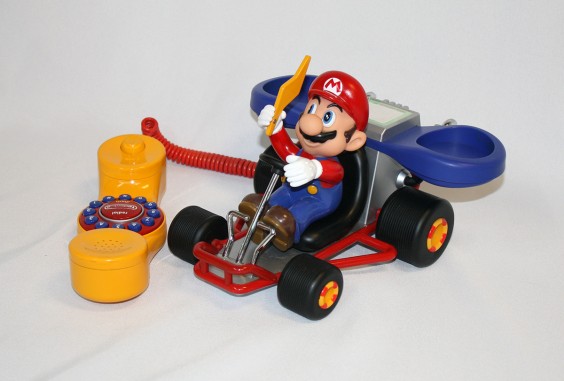 One way to keep funds flowing into your game company, once you have a successful and recognizable logo or game character, is to license the rights to use that image on various products. Nintendo has excelled at this, and you can find online the names of vendors who are the exclusive licensees for everything from apparel to wall decor, including sleepwear, collectible statues, duct tape, soups and pastas, and trading cards. The charming Super Mario Kart 64 Telephone shown here is available at Amazon for only $80, new and in box, but you'd better hurry – there's only one left. Of course, you can also get it cheaper on eBay, with the price rising and falling depending on the likelihood that it will work.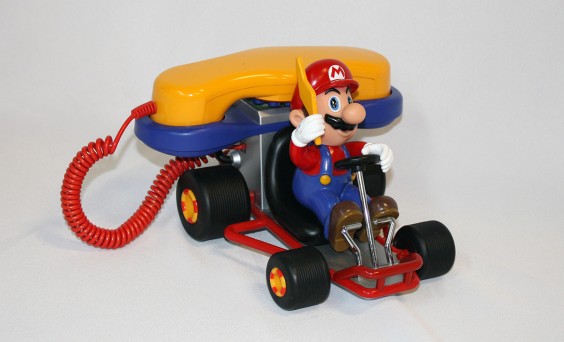 Although we don't actively seek out game-related licensed items, we're always pleased when they turn up. They tend to be amusing and bring us smiles. The Mario phone is nicely made, with good detailing, and in very good condition. There is little wear except for the center of the handset. This phone almost makes us wish we had a land line again!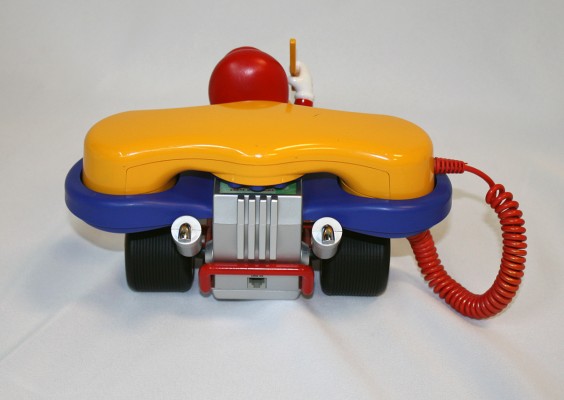 2015.016.001 – Gift of Dave Beaudoin