Games to Get Steamed About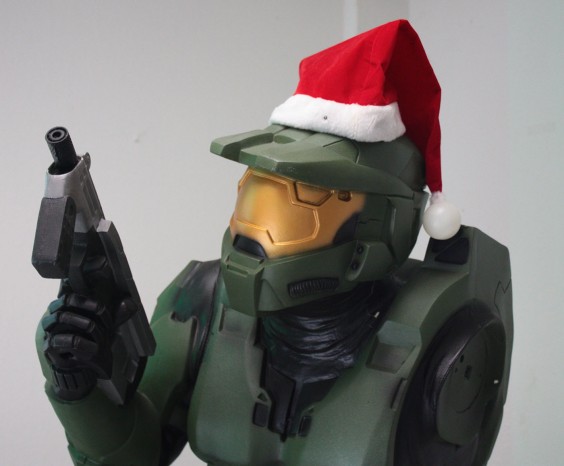 Need suggestions for those Steam gift cards you got? Season suggests two titles, both on Steam and available for mobile:
Minecraft Story Mode – PC, PS4, Xbox One – available as a digital download for last-minute gifting. Telltale Games' player decision-driven storytelling and intuitive controls will win over even those with little or no interest in the Minecraft universe. And for Minecraft fans: get ready to mine, build, and fight with an entirely new perspective. Suitable for all ages.
Monster Loves You! What kind of monster would you be? Find out in this light, adorable simulation. Appropriate for all ages, you'll shape your monster through a series of questions ("to eat humans or not to eat humans?") from birth until… well, the "until" is up to you.
Steve suggests:
For The Space Gamer: RymdResa
What is it? Prepare for a "roguelike" space adventure that's half art, half game. As a lonely, ever-returning astronaut you work to save the human race over three acts no matter how many times you die. Mixing poetry, music, and deceptively simple gameplay, it's an experience as well as a game.
For The Dungeon Delver: Guild of Dungeoneering
What Is it? Take control of a low-rent guild of adventurers as you try and show up your hoity-toity rivals in a card-based adventure game. Each character is their own "deck" of skills, each dungeon is made from random draws of cards as you try and direct your minions towards their goals. Fun, challenging, deep, and more than a bit sarcastic, it's a welcome break from the usual.
For The Audio Visual Enthusiast: Panoramical
What Is It? A game about making music and visuals. Each "level" gives you nine mysterious controls that let you affect the "world's" look as well as its musical score. Each level unlocks another. A relaxing, fun toy to play with – or let run in the background so you can relax to your own composition.