Xevious Prototype Playable at CalExtreme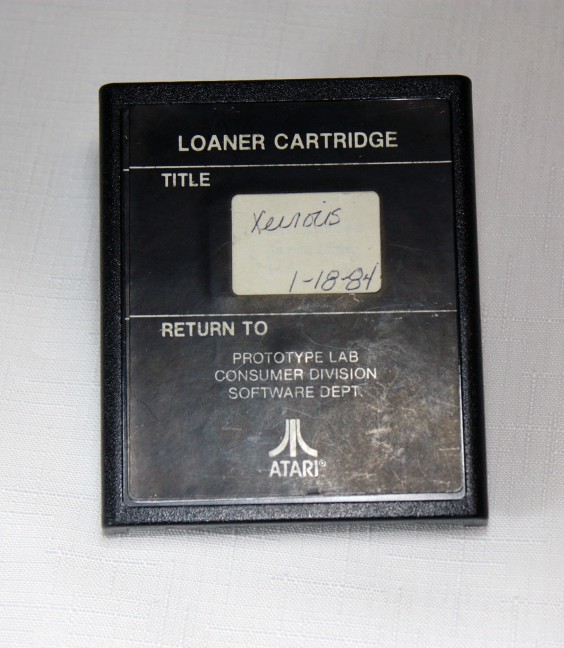 Until now, Xevious for the Atari 2600 was believed to have been abandoned, mostly unfinished in the wake of corporate restructuring at Atari in the early 1980s. We recently discovered a mostly polished, playable test cartridge dated January 1984 in an anonymous donation of Atari memorabilia and are excited to announce that we're partnering with California Extreme to premier the playable code on original Atari hardware. Xevious was designed by Namco and released in Japan in December of 1982 and manufactured and released by Atari's Coin-Op division in 1983 in the US. Atari began work on porting the arcade game to their home consoles but due to corporate restructuring and fallout of the console crash, development was halted and ports for the Atari 2600 and 5200 were cancelled. Xevious would eventually be released in 1988 on the Atari 7800 and has made appearances on many other console, PC, and handheld systems since.
Several early prototypes have been previously discovered for both the Atari 2600 and 5200 versions of the game, however they were mostly incomplete and lacked critical things like music, final versions of sprites and enemy waves. This newest discovery includes all those things and is, to date, the most complete version of the game discovered. Because we focus on preservation at Digital Game Museum we took care to secure the code from the cartridge and verify its contents in emulation without trying to play the original cartridge in an Atari 2600 console. In addition to having the original cartridge at California Extreme, we'll also be running the code on an original console, next to an original Xevious Arcade machine so that you can see the difference between the two versions of the game. We'll also have various other Xevious artifacts from our collection on display.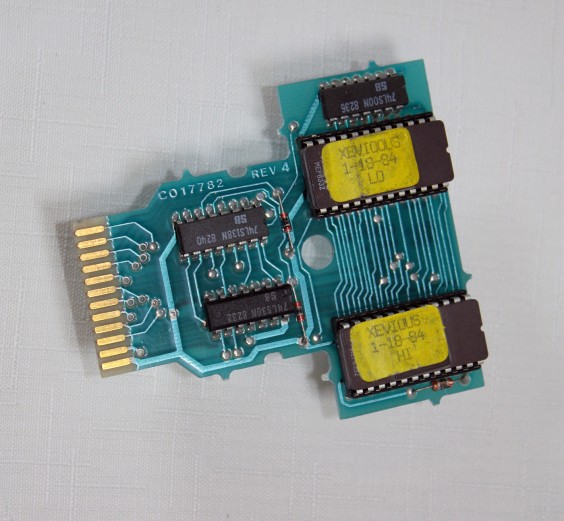 We're looking for volunteers to help out at our booth at California Extreme. Volunteers will receive free admission to the show and get to help us spread the word about this important discovery. You'll also get to be one of the first to play the near final version of Xevious!
California Extreme is July 18-19, at the Santa Clara Hyatt Regency. Contact Dave Beaudoin (dave@digitalgamemuseum.org) or Sean Gugler (sean@digitalgamemuseum.org) to sign up to volunteer.
2014.030.001 – Anonymous gift