Happy New Year!
Letter from the Director
It's the first newsletter of the new year but was written in the last month of the old. In a spirit of appreciation, we've compiled a list of some of the great game creators who left us in 2014, with links to videos, interviews and more. Join us in celebrating these lives that gave us so much great game play.
Our thanks for companies and all the people who supported us – financially, with artifact donations, and with volunteering their time and skills – in 2014. We've had a great year with a record number of artifact donations. We have a new exhibit in the works, so come see The Evolution of the Console Controller while it's still here.
First Saturday work days and Second Wednesday accessioning have many people learning museum procedures and helping us care for our collection. Come hang out with gamers; sign up on Eventbrite. No skills needed – come and learn!
Judith Haemmerle, Executive Director
---
Sweet Memories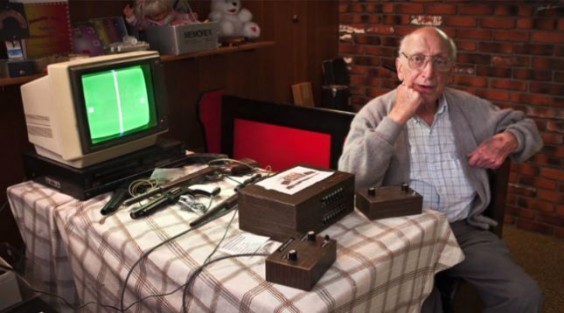 The passing of 92-year-old video game pioneer Ralph Baer, inventor of the "Brown Box" which became the Magnavox Odyssey, reminded us of the many people who made an impact on the gaming industry who also passed this year. We've compiled a list of some of these people, along with a brief list of their achievements and some links. None of the links are to Wikipedia entries – all are interviews, videos or personal remembrances. Don't miss the link to Ralph Baer at the Smithsonian, firing up the original Brown Box and playing Pong on it! Look inside to see how many of the games you played, and take a minute to appreciate the people who worked on them.
Ralph Baer, 'father of video games'
The Brown Box, later the Magnavox Odyssey (the first television game console commercially available), the light gun (the first video game peripheral), Simon and many more electronic games.
John Roy, artist
Sony Online Entertainment: Star Wars Galaxies, Everquest, Free Realms, Planetside 2
Bluesky Software: Shadowrun, Vectorman
Douglas E. Smith
Lode Runner, creator of the original game; Psygnosis Limited: Lemmings 2; Square Soft: Secret of Evermore, and too many more to count.
Ben Hanson
Sony Online Entertainment, Star Wars Galaxies: Jump to Lightspeed
Python Vladimir Anghelo
Williams Electronics (later Midway), Joust, numerous pinball games.
Masato Masuda
TRY (later Human entertainment), Fire Pro Wrestling.
Joel Green, the child that inspired That Dragon, Cancer
See their related video, Why Games Matter
Matthew Crump
Origin: Ultima; Amaze Entertainment, Spyro
SXSW Gaming Expo
Aaron Allston
Origin: Ultima, Wing Commander.
Tabletop role-playing games: Car Wars, Dungeons & Dragons.
Bantam Books: multiple books in the X-Wing series.
Ken Melville
Digital Pictures: Sewer Shark, Night Trap, Corpse Killer
Cinemaware Corporation: It Came from the Desert
Cavedog: Total Annihilation: Kingdoms
Greg Martin
Video game box art: Sonic the Hedgehog, Pac-Man, Spinball and Chaos, Landstalker, The Flintstones, Duck Tales 2, and many more.
How many of these games do you remember? Thanks for the memories and all the good times.
---
Why Games Matter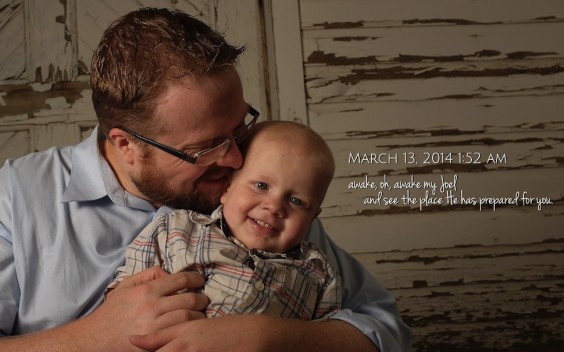 The Kickstarter for That Dragon, Cancer, inspired by Joel Green (2009-2014), raised $104,491, well above its target goal of $85,000. It culminated with a live stream marathon called "Why Games Matter," featuring visits from many notable people in the game industry. Staffers from Telltale Games discussed the importance of sharing stories (at 1:54:30). Jenova Chen (thatgamecompany) spoke about creating games that can make people's lives better and using games to shape society (1:02). Here are some examples of games that matter.
World of Warcraft wasn't written as a game to have positive social impact, but many have found friends within it. One woman plays World of Warcraft to help cope with her cancer, where she's found a supportive community to share her ups and downs. Her daughter is making a documentary about it, including their trip – in costume – to Blizzcon.
The simulation game High School Story saved a life. For more on that, plus games relating to bullying, living with an alcoholic, and understanding and dealing with depression, follow the link.
High School Story is a mobile simulation game by Pixelberry. It allows players to customise an avatar, work through quests, and interact with other players in a high school setting, and there is a chat window for questions. The team was startled when they received a message from a girl who said she was trying to kill herself. The team called a suicide hotline for advice, and and they kept in touch with the girl for about a week, telling her to get help. She finally said she was getting professional help. Pixelberry had been planning a storyline about bullying, and after this they contacted Cybersmile, an organization dedicated to combating cyberbullying. Cybersmile advised on the development of the storyline, and Pixelberry is adding additional content about cyberbullying.
Another studio that is making a mark with socially important games is Montreal-based Minority Media, whose Papo & Yo and Spirits of Spring deal with living with an alcoholic parent and bullying, respectively.
Designed by Vander Caballero, Papo & Yo draws on his experience of growing up with an alcoholic parent. "I just remember how afraid and how out of control I was in the world I was living in and how I couldn't do anything to save the situation even if I wanted to," Caballero has said. "I was just really vulnerable, and the only way I could get some control of my life was to play games and toys." The child confronts monsters and, Caballero hopes, experiences fear while in a safe environment. Papo & Yo can be played simply as a puzzle solving game without awareness of the backstory.
Spirits of Spring (formerly Silent Enemy) is set in northern Quebec, where Chiwatin, a Native American boy, tries to save his friends and the world he lives in from three bullying crows who have stolen spring. The trailer is a touching and very personal statement from the developers.
Phil Owen drew on his personal experience with when he reviewed four games about depression. All of these games are geared to adults and not appropriate for children.
Depression Quest (Zoe Quinn, Patrick Lindsey, Isaac Schankler) is an interactive adventure that simulates the experience of being depressed.
Elude (Gambit) is a short game which uses climbing up through treacherous branches in a dark forest as a metaphor for climbing out of depression.
Actual Sunlight (Will O'Neill) draws you into the mind of Evan, who is living with depression.
Inner Vision (LinusPrime) is a simulation of conversations with people with depression.
Depression Quest, Elude and Inner Vision are free to play online. Actual Sunlight is available on Steam.
---
E-Sports Makes a Stop in San Jose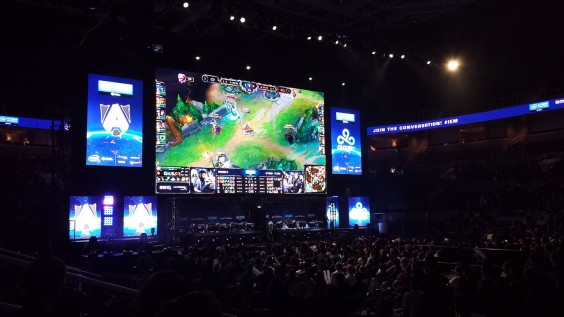 While we often spend our days accessioning retro games and other timeless artifacts, we still take time to embrace the dynamic e-sports scene, particularly when it's right in our own backyard. The Intel Extreme Masters (IEM) Series made a stop in San Jose the weekend of December 6 to the joy of thousands of gamers in the Bay Area. With the majority of the lower bowl of the SAP Center filled and with millions watching online, the best of the best competed in League of Legends and Starcraft 2: Heart of the Swarm. Armed with an A/V setup that most professional sports teams would be jealous of, IEM produced fireworks both literally and in game.
The League of Legends tournament saw both the recent North American champions Team Solo Mid and European champions Alliance upset in the semifinals by Unicorns of Love and Cloud9, respectively. With the crowd fully on its side, the North American team Cloud9 comfortably defeated the upstart Unicorns of Love 3-1 to claim the $25,000 first place prize.
The Starcraft side of the arena featured its own storyline, with two previous IEM champions battling it out in the finals. After taking a commanding 3-1 lead in their best of 7 series, Rain saw his dreams of winning the tournament crushed by herO, who won 3 games in a row to win the championship 4-3 and take home the $10,000 first place prize.
IEM San Jose was more than just a gaming tournament, however. Loaded with big name sponsors such as Intel, BenQ, HyperX, Roccat, and Gigabyte, IEM featured gaming stations, prize drawings, demo areas, and even show matches.Beyond the overpriced concession stands were impromptu autograph sessions with your favorite e-sports celebrities, photo opportunities with cosplayers, and even some areas of peace and quiet to take a break from it all.
Though we are still thinking of the awesome setup and fierce competition weeks later, IEM has already wrapped up their next stop in Cologne (Dec 19-21) and are on their way to Taipei (Jan 28-Feb 1). To relive the action, visit the IEM website.
-Jeff Lin
---
This Month's Trivia Questions
What was the first game to use a dual stick control system, and who designed it?
Last Month's Trivia Answers
What game company was founded in Hawaii in 1940 to provide coin operated amusement machines (including jukeboxes, slot machines and games) to military bases?
Sega! Sega was founded as Service Games, moved to Tokyo in 1951, and merged with Rosen Enterprises in 1965. The name is from the first letters of SErvice GAmes.