Game Art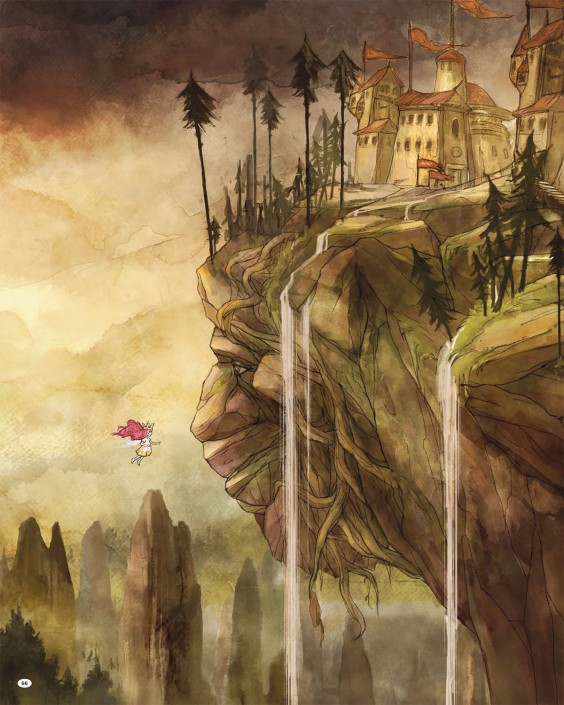 There are plenty of books about game art. Most good ones focus on art from one specific game or game studio, but Game Art: Art from 40 Video Games and Interviews with Their Creators by Matt Sainsbury, published by No Starch Press, is a great overview of art styles in games from around the world. Ranging from the hauntingly beautiful Child of Light to the playful Spirit Hunters, Inc, each of the 40 games included has a brief interview with the one of the game's creators – founders, artists, producers and more – and several pages of stunning illustrations.
Probably because it originated in Australia, Game Art is neither Eurocentric, US-centric or Japan-centric, but includes games from all over the world. That said, my favorite section is "Culture and History," including Never Alone, a game written to preserve Inuit culture and narrated in Iñupiak, and stunning Japanese history-based games like Dynasty Warriors from Koei Tecmo. There are anime titles, some rather dark games, and enough to give any budding illustrator a wealth of styles to try out.
This isn't a book for the game historian, but for the artist or gamer who revels in the beauty that can be found in games, this would be a welcome gift. The only problem? Wanting to buy every game in the book! Our thanks to Caitlin and the other folks at No Starch Press who generously donated a copy for our collection. This is one book you'll want to read with your museum artifact handling gloves on to keep those beautiful pictures unmarred by fingerprints!
-Judith
Full disclosure: Caitlin sent us a release announcement for the book in case we would be interested in carrying it in our museum store. We'd love to, as soon as we can find space for a store! But I wrote back asking for a copy for the collection, which they graciously sent. There was no expectation of us reviewing the book, but I loved it so much I wanted to share what I think was DGM's best holiday present with you.
2015.036.001 – Gift of No Starch Press