Early Bird Holiday Shopping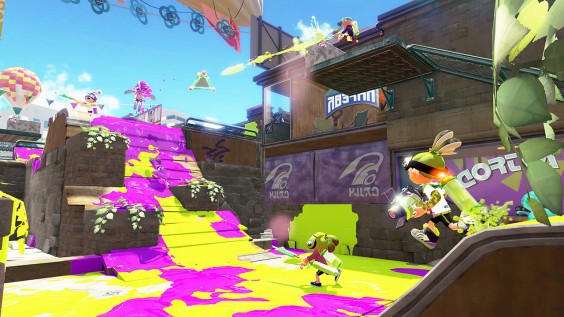 Want to get a start on holiday shopping? Here are a few recommendations from Dave and Season!
Star Wars Battlefront – PS4, XBox One, PC
This is my most anticipated game of the holiday season and judging from Sony's holiday trailer I'm not alone. The open beta just concluded last week and I haven't been able to stop thinking about how much I want to jump back into pitched battles on Tattooine and Hoth since.
Rated Teen.
Splatoon – WiiU
I don't have a WiiU but Splatoon is the game that consistently has me considering taking the plunge. It's a squid-based "First Person Inker" with great online support, What's not to love! First place winner in the Golden Joystick Awards' Best Nintendo Game category.
Rated Everyone10+ (cartoon violence)
Until Dawn – PS4
Until Dawn released with little fanfare and less press coverage, but it's a serious diamond in the rough. If you like horror movies, and always find yourself screaming at the characters to do this or avoid doing that, this is a game for you! The game is made up of choices that steer the story of the game and often decide who lives and who dies. Best of all, once you make a choice there's no going back to pick the other option. Every choice matters and directly impacts the outcome of the game.
Rated Mature 17+.
Destiny: The Taken King – PS4
Destiny has been maligned over the last year for not having much of a story or not being exactly what fans clamored for when they asked for a Halo MMO. Taken King adds an additional game's worth of content to an already massive universe and even fixes a few things that make the already great FPS.
Rated Teen.
Fallout 4 – PC, PS4, Xbox One
The newest installment of the Fallout series takes place in post-apocalyptic Boston. An imaginative, easy-to-play RPG with an engaging soundtrack. Now with German Shepard!
Rated Mature 17+.
Sega Classic Game Console
True classic gamers may write it off as a glorified emulator; everyone else will enjoy revisiting an extensive library of Sega Genesis classics pre-loaded into the console. And for any games they missed, there are always cartridges.
But no fair playing them before you give them as gifts!