Beer PONG with DGM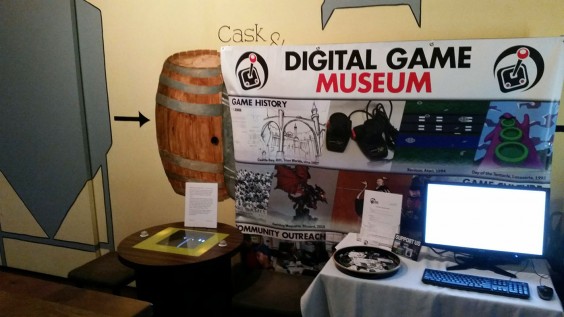 This past month we brought our original PONG cocktail table to Original Gravity Public House in San Jose to take part in their Pints for NonProfits event. We got to display the cabinet in its natural environment! Pints for NonProfits is an annual event in which Original Gravity pairs three different nonprofit charities with three local breweries and gives a portion of the bar tab for the breweries beers to the charities. We were lucky enough to be paired with the excellent Lagunitas Brewery out of Petaluma, CA and were pouring their IPA, Pilsner, and Hop Stoopid beers. Speech Therapy Cambodia and The International Rescue Committee were also there with Santa Clara Valley Brewing and Firestone Walker respectively. Everyone involved was great and the event was an absolute blast. It's wonderful to have such dedicated community support for non-profits though events like this and we can't wait to partner with any of these groups again.
The highlights of the night were getting to see a whole different crowd of gamers and introduce more people to the PONG cocktail table. We had visitors who had never played PONG and people who remembered playing at the bar themselves. The event took place on the same night as Intel Extreme Masters 2015 at the SAP center and the Heroes and Villains Fan Fest at the San Jose Convention Center, so there were a lot of gamers downtown who were able to stop by and play a few rounds of PONG and have a pint of beer for a good cause!
As always, thanks to our fantastic volunteers! We were able to stay until Original Gravity closed and made a lot of great connections with a whole new group of gamers!