Evolution of the Console Controller – Nintendo DS (2004)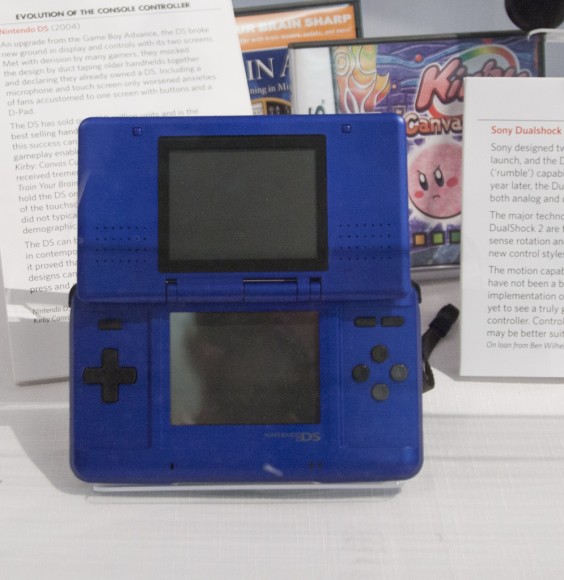 An upgrade from the Game Boy Advance, the DS broke new ground in display and controls with its two screens. Met with derision by many gamers, they mocked the design by duct taping older handhelds together and declaring they already owned a DS. Including a microphone and touch screen only worsened anxieties of fans accustomed to one screen with buttons and a D-Pad.
The DS has sold over 150 million units and is the best selling handheld of all time. A significant part of this success can be attributed directly to the novel gameplay enabled by two screens and new controls. Kirby: Canvas Curse plays only via the touchscreen and received tremendous praise for innovation. Brain Age: Train Your Brain in Minutes a Day!, which had the player hold the DS on its side like a book and made heavy use of the touchscreen, proved popular among people that did not typically play video games and brought new demographic groups to Nintendo.
The DS can be credited with popularizing touch controls in contemporary gaming, but perhaps more importantly it proved that non-traditional controls and console designs can be fun and successful. It made the gaming press and gamers more receptive to the innovative Wii.
Up to Modern Era – Back to Avenger – Forward to PlayStation DualShock 3
On loan from Judith Haemmerle