The Origin of Brawlers – Renegade (1986)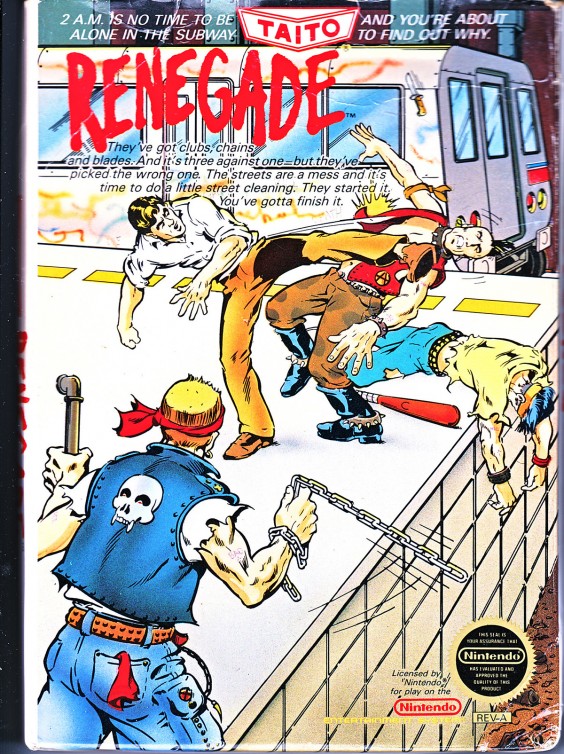 In Renegade, designer Yoshihisa Kishimoto modeled the lead character, Kunio, after himself to create a semi-autobiographical story of his own rebellious youth. He was frequently in fights at school, partly due to family issues; his bad behavior was aggravated when his girlfriend broke up with him. He created the foundation game of a major series and brought significant changes to the new genre of beat 'em ups.
Called Nekketsu Kōha Kunio-kun (熱血硬派) in Japan, the arcade game was imported to North America with major modifications in scenery and characters to appeal more to the western market. It retained the elaborate system of controls which allowed more fighting moves and greater variety in the gameplay. Considered one of the most significant games in videogaming, it was the direct predecessor of Super Dodge Ball and River City Ransom.
The Family Computer (Famicom) version was Taito's first console game. The Nintendo (NES) port made further departures from the original in gameplay, and Renegade was eventually ported to most of the systems of the era, including Amiga, Apple II, Atari, Commodore, and ZX Spectrum, although not all were released in North America.
Back to Kung Fu – Forward to Final Fight
Gift of Ben Rog-Wilhelm, 2013.021.002