Zork Nemesis: The Forbidden Lands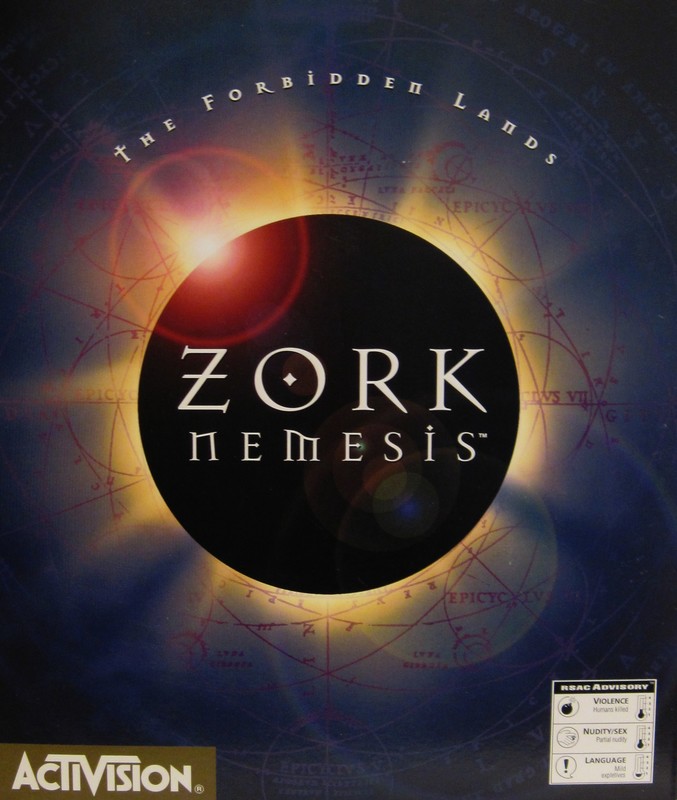 Dublin Core
Title
Zork Nemesis: The Forbidden Lands
Description
One-piece box
Manual
Relation
2010.001.075a Box
2010.001.075b Manual
Format
CD-ROM
MS-DOS 6, Win 95
Subject
Computer games.
Computer games - Handbooks, manuals, etc.
Computer games - Packaging.
Physical Object Item Type Metadata
Physical Dimensions
Box 8.25" x 9.5" x 2"
Manual pages unnumbered, cardboard cover with foldout front and back, 6" x 5.25"
Citation
Activision, "Zork Nemesis: The Forbidden Lands,"
Digital Game Museum Collection
, accessed November 30, 2023,
https://www.digitalgamemuseum.org/collection/items/show/77
.