Atari 2600 "Heavy Sixer"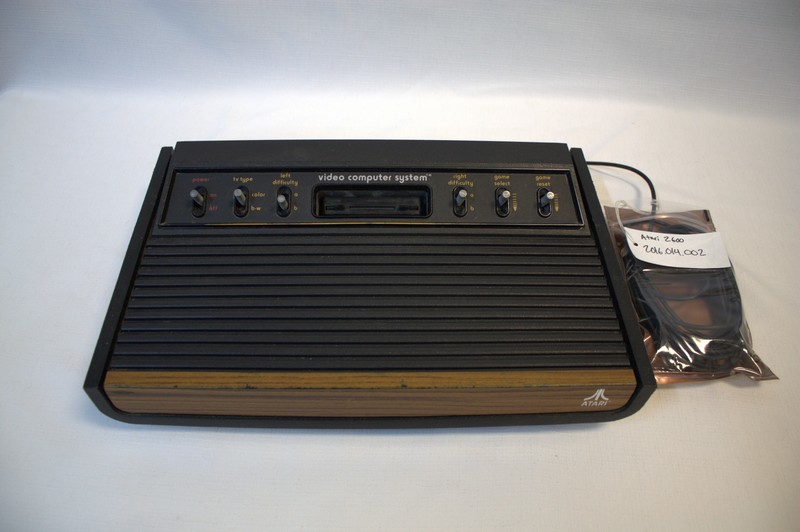 Dublin Core
Title
Atari 2600 "Heavy Sixer"
Identifier
2016.014.002
SN:40179H
Description
Atari 2600 Console. Original Heavy Sixer version.
Model No: CX2600
Contributor
Harold M. Lee
Physical Object Item Type Metadata
Condition
B
System is in excellent condition but shows signs of age. Missing paint on top ring around swtiches and some minor damage to wood panel on front is apparent. Stickers are in excellent condition and complete and unfaded.
Notes
System is a "Heavy Sixer" which has a thicker plastic body on the base of the system which adds significant weight over later 6-switch models. These systems were manufactured exclusively in Sunnyvale, CA.

This unit was the personal VCS of Harold Lee, an employee at Atari who was responsible for designing the integrated circuit used in the home Pong consoles.
Entered by/date
Dave B. 04/02/2016
Judith H 04/03/2016 photo attached, minor edit
Citation
Atari, "Atari 2600 "Heavy Sixer","
Digital Game Museum Collection
, accessed October 18, 2018,
https://www.digitalgamemuseum.org/collection/items/show/2852
.